Monday morning, several of us joined with clergy and lay persons from different faith traditions in the region to ask for fair and just policies that benefit all, rather than a select few. Clergy, including our own Pastor Mark, asked for reforms that would provide better health care, living-wage jobs, quality education, and equal voting rights for all.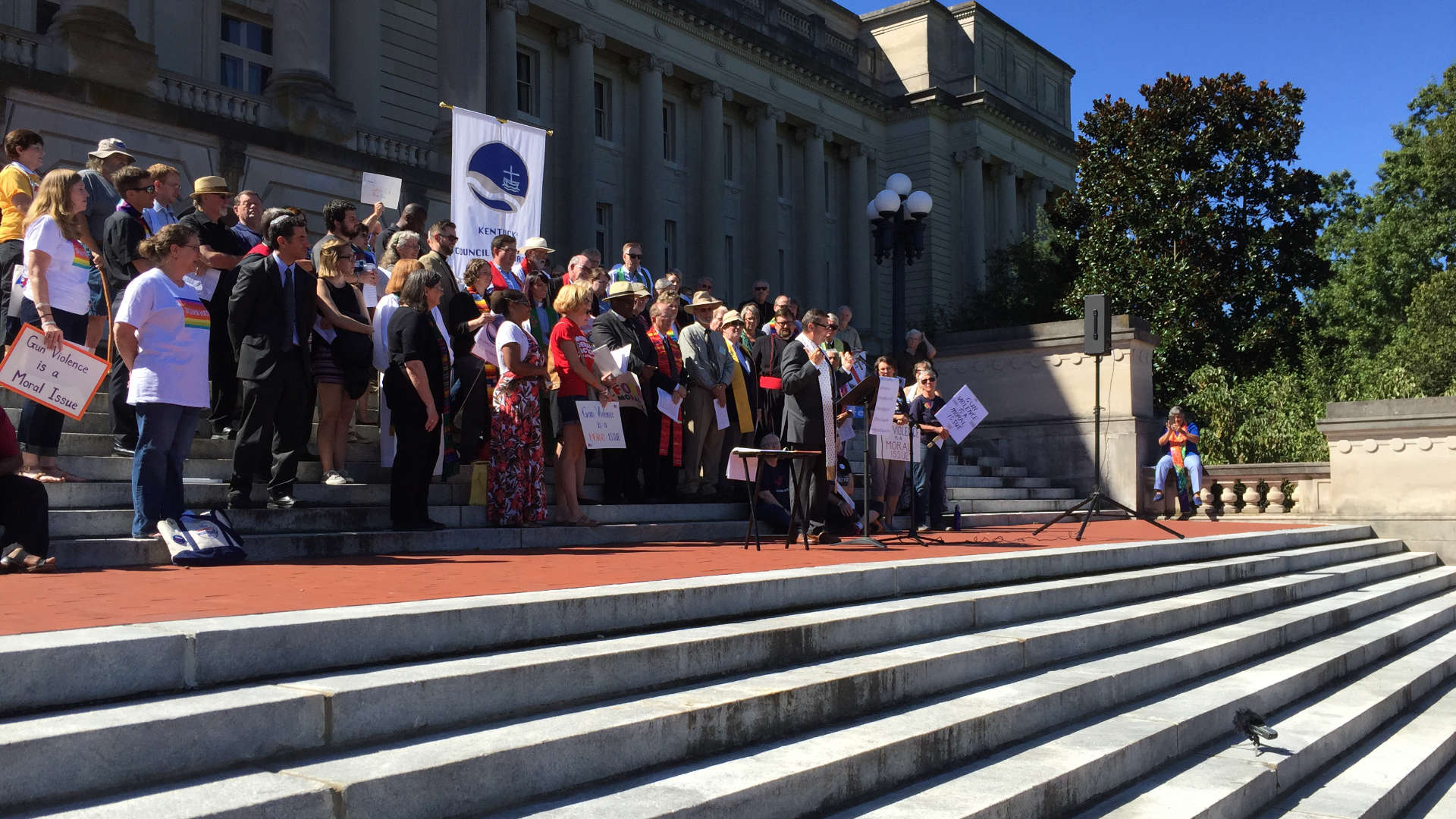 It was moving to be a part of this diverse group, united in purpose as we marched up the capitol steps in Frankfort, singing songs of hope and freedom. And though we're reminded that we have a long way to go for equality to become a reality, it's beautiful to see these glimmers of hope as folks come together to bring a message of love and acceptance.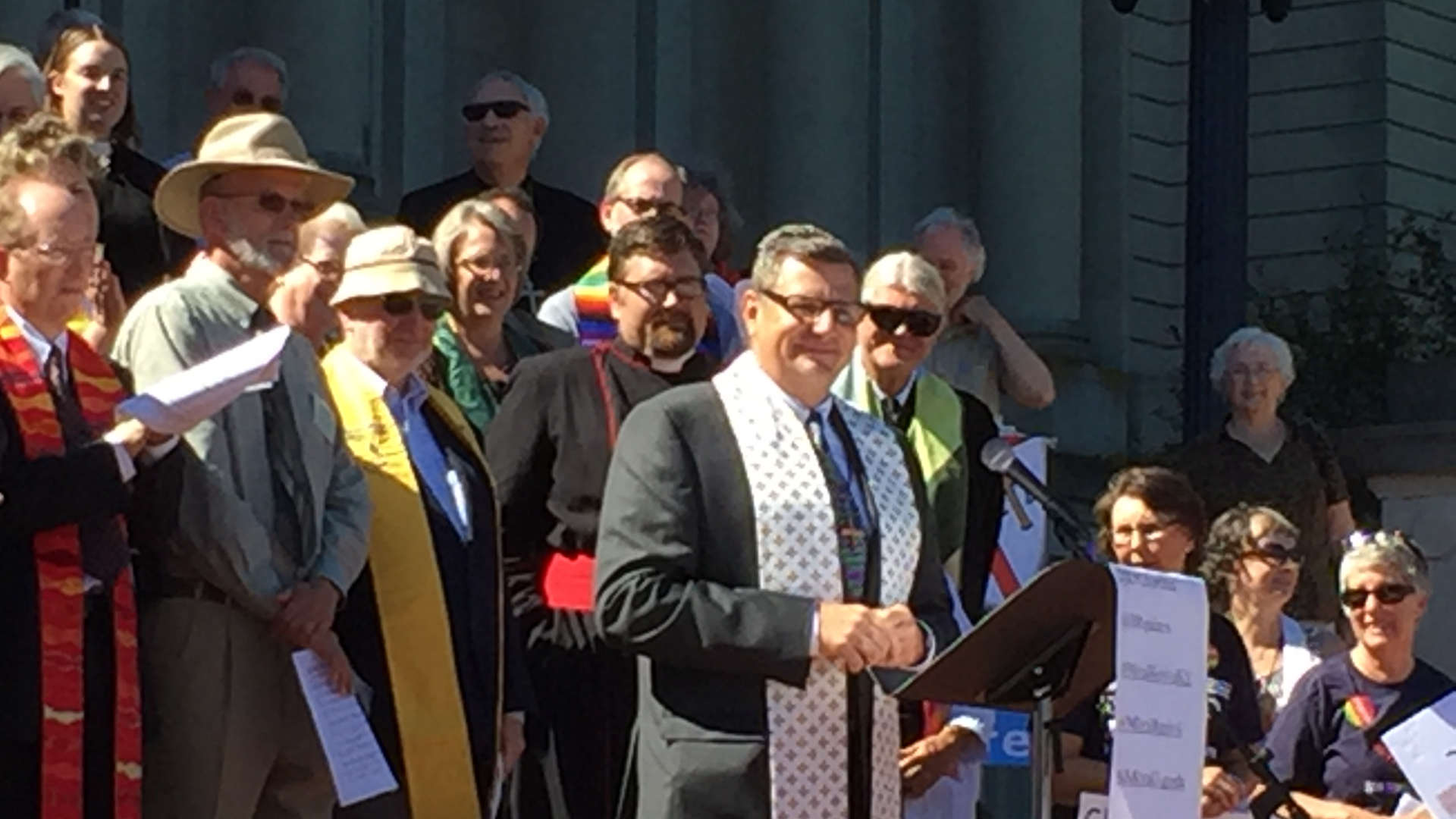 Posting comments after three months has been disabled.