Don't miss the new recycling station in our foyer. From cell phones and tablets to plastic bags and lids, we've got space for those items that can't be recycled in your bins.
Thank you to everyone who helped this Summer to saw, hammer, sand, and paint our new station. This was a community effort that we hope will encourage all of us to care for God's creation by using our resources wisely.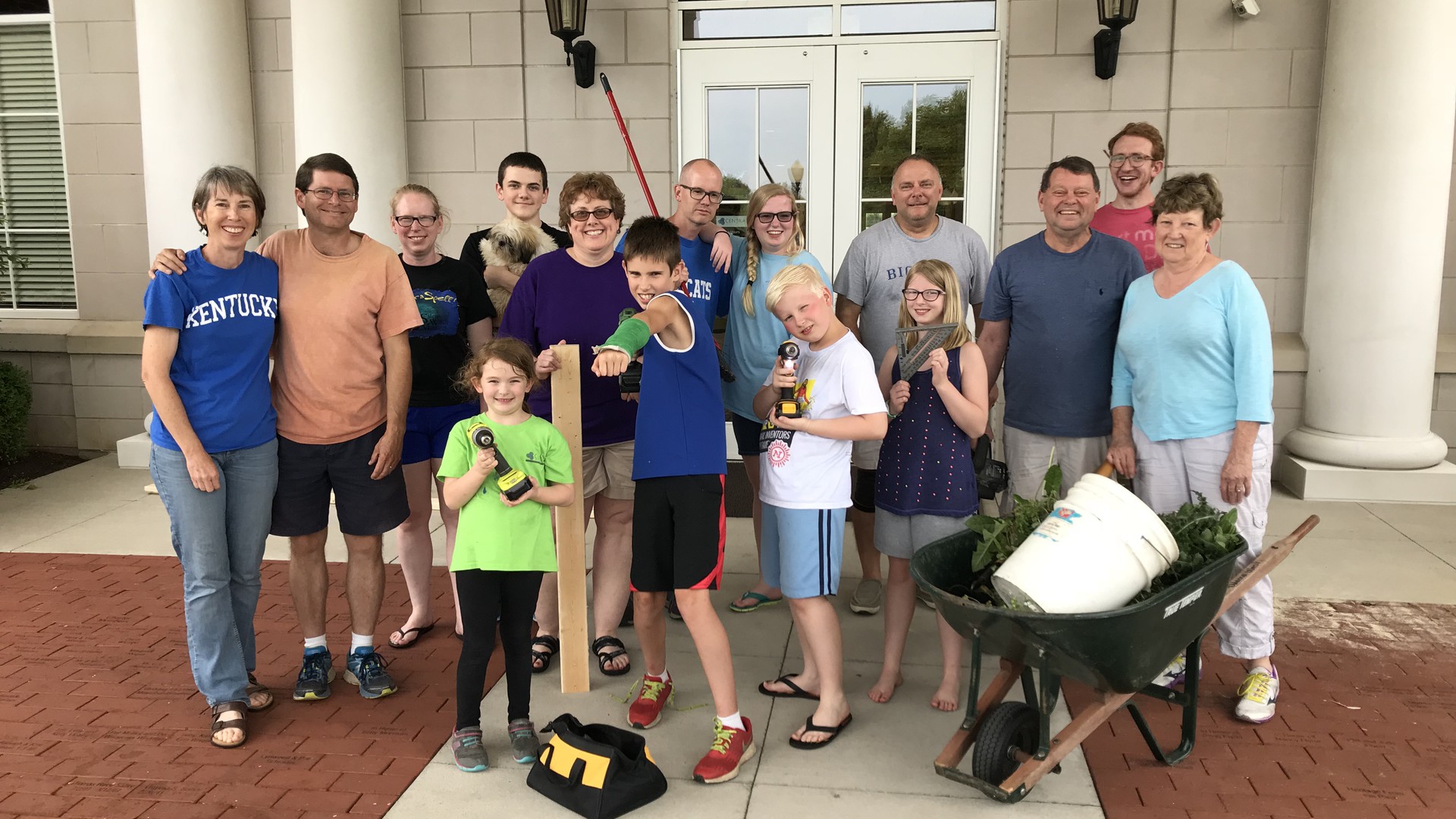 As we work together, joining God's generous and transformative work, we hope to see more clearly how we are each part of this vast and beautiful creation.
Here are items that can be placed in our station for recycle and reuse:
Electronics
Rechargeable batteries
Cell phones
CDs, DVDs and their cases
VHS and cassette tapes
Holiday lights
MP3 players and handheld games
Electronic tablets
Printer cartridges and toner cases
Plastic Bags
Retail, carryout, produce, newspaper, bread,
and dry cleaning bags
Zip-top food storage bags (clean and dry)
Bubble wrap and air pillows (deflate)
Product wrap on cases of water/ soda bottles, paper towels, napkins, disposable cups, bathroom tissue, and diapers
Plastic Caps and Lids (#5)
Medicine bottle caps
Milk jug caps
Detergent caps
Deodorant caps
Soda/ Water bottle caps
Toothpaste / ointment tube caps Container lids (cottage cheese, mayonnaise, peanut butter, yogurt, coffee can, cool whip,
cream cheese butter)

Shoes

Any type of gently used shoes
Posting comments after three months has been disabled.