As you begin your Christmas shopping this year, please consider purchasing some items for these organizations suggested from the CBC Missions Committee. Simply follow the instructions for each of the organizations. Since we want to keep safety as a priority, online shopping/delivery options are offered for each.
Gift Cards for Central Baptist Church families to help with food and gifts for kids during December. You can purchase these gift cards online and have them shipped to the church at 110 Wilson Downing Rd., Lexington, KY 40517.
Kroger (https://giftcards.kroger.com/kroger-ownes-payless-ingredients-gift-card)
Target (https://www.target.com/c/target-giftcards/holiday/-/N-5xsxtZ36a6f)
Walmart (https://giftcards.walmart.com/ip/Basic-Blue-Walmart-eGift-Card/653984410)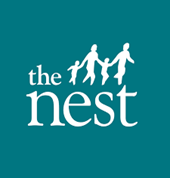 The Nest has been a lifeline for all individuals and families in crisis, facing adversity, or who have unexpected needs. This year, the Nest is organizing the Reindeer Express, which will provide over 950 local kids with brand new toys, books, art supplies, coats, and more for the holidays.
Items requested: New, unwrapped toys for kids ages 0-5, including dolls, trucks, books, puzzles, sports items, and arts & crafts; and new winter wear for kids 0-5, including new winter coats, hats, scarves, and gloves.
How to donate: Donations can be dropped off at Crestwood Christian Church, Monday - Friday 9:00 AM to 5:00 PM (before December 11th). If you prefer to shop online, items may be purchased from Reindeer Express Amazon Wish list or Walmart Coat Wish list. Items will be delivered directly to the Nest.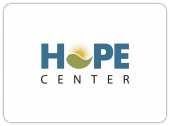 The Hope Center's annual Christmas party will be held December 17th. Hope Center clients will receive a gift, along with Christmas cookies and good cheer! The Hope Center will provide new, unwrapped gift items to homeless clients, along with those in the Veterans Programs, Mental Health and Employment Programs, and Men's and Women's Recovery Programs. Toys will be given to clients that have children.
Items requested: Hats, Gloves, Scarves, Long Underwear, Bus Passes, Men's underwear and socks, jeans, sweaters, sweatshirts, sweatpants, backpacks, and duffle bags. Toys for children ages infant to 15. Most requested: Walmart, Target, Kroger, or Dollar General gift cards for clients to mail to their children, so that they can shop for new toys. Many clients will not be able to travel home this year due to the pandemic.
How to donate: Gifts may be dropped off at the Don Ball Campus Center, 298 W. Loudon. Please contact Carey Cairo at 859-721-0144 or ccairo@hopectr.org for more information. If you prefer to shop online, items may be purchased from the Hope Center's Amazon Wish List. Items will be delivered directly to the Hope Center.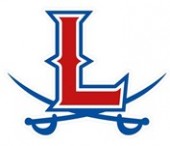 Lafayette High School's Youth Services Center is organizing food bags to provide to students and their families for the upcoming winter break.
Items requested: Non-perishable food items. Click here for list.
How to donate: Sign up to donate item via sign up genius list and drop off items curbside at back parking lot of Lafayette High School December 2nd-11th (instructions and times listed on sign up genius). If you prefer to shop online, items may be purchased from Lafayette's YSC Amazon Wish List. Items will be delivered directly to Lafayette YSC.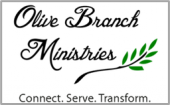 Olive Branch Ministries Christmas Boxes for Appalachia Project distributes over 2,000 Christmas Boxes to children and families in need. Many of these boxes will go to McCreary County, Kentucky and Scott County, Tennessee.
How to donate: Purchase items online from Shoeboxes for Appalachia Amazon Wish List.
Select Scarlett Jasper's registry address to delivery directly to Olive Branch Ministries. Please complete purchase by December 5th to ensure items may be packaged and delivered in time for Christmas.
Posting comments after three months has been disabled.